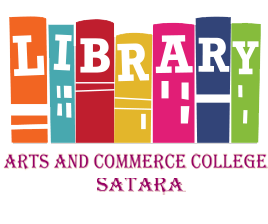 Library Services To The Senior Citizens
The library has a key role in supporting the academic activities of the institution by establishing, maintaining and promoting the following library facilities and information services
SERVICES:
Computerize Book Circulation.
Reference Service.
Referral Service.
Inter Library Loan Service.
Bibliography Service.
Current Awareness Service.
OPAC Service in Library.
M-OPAC Service for out of Library Users.
News Papers Clipping Service.
Reprography Service.
Printing Service.
Internet Service.
FACILITIES:
Book Reservation Facility.
Open Access Facility.
Reading Room Facility.
Reprographic Facility.
Internet Facility.
OPAC Facility.
M-OPAC Facility.
Power Backup.
New Arrivals Display
Audio-Visual CD's/DVD Facility.
Library User's Orientation or Information Literacy to new enrolled Student & Faculty.
Career Development Related Information Display and Notification.
Remote Access Facility for Faculty.
Digital Library Facility on our library web page.
Braille Machine & NVDA, JAWS Software for Visually Impaired Students.
Literature Search.
News Paper Clipping.
BEST PRACTICES
Best User Award through General Knowledge Examination.
Braille Braille machine & Low Vision Software for visually impaired students.
Mobile Library OPAC for Users.
Mobile Library service to Matoshri Vrudhashram at Kanchanwadi Aurangabad.
Extended library opening hours.
Book Exhibition.
User Feedback.
Separate cabins for Research Fellow.
Providing Syllabus hard copy to Faculty & Student in library.
Providing soft copy of syllabus, Institute issues of Deogirin, Set of previous Question papers of Dr. B.A.M.University examination , Institute related News Paper clipping & Faculties Published Research Papers to all users on our library web page.Training in the use of Library Services as E-resources for users.
User Orientation & Information Literacy.
Career/ Employment information.
Suggestion box and timely response.
Displaying new arrivals books.
Organizing workshop on library for Visually Impaired Student.
Training in the use of Library Services as e-Resources  for users.