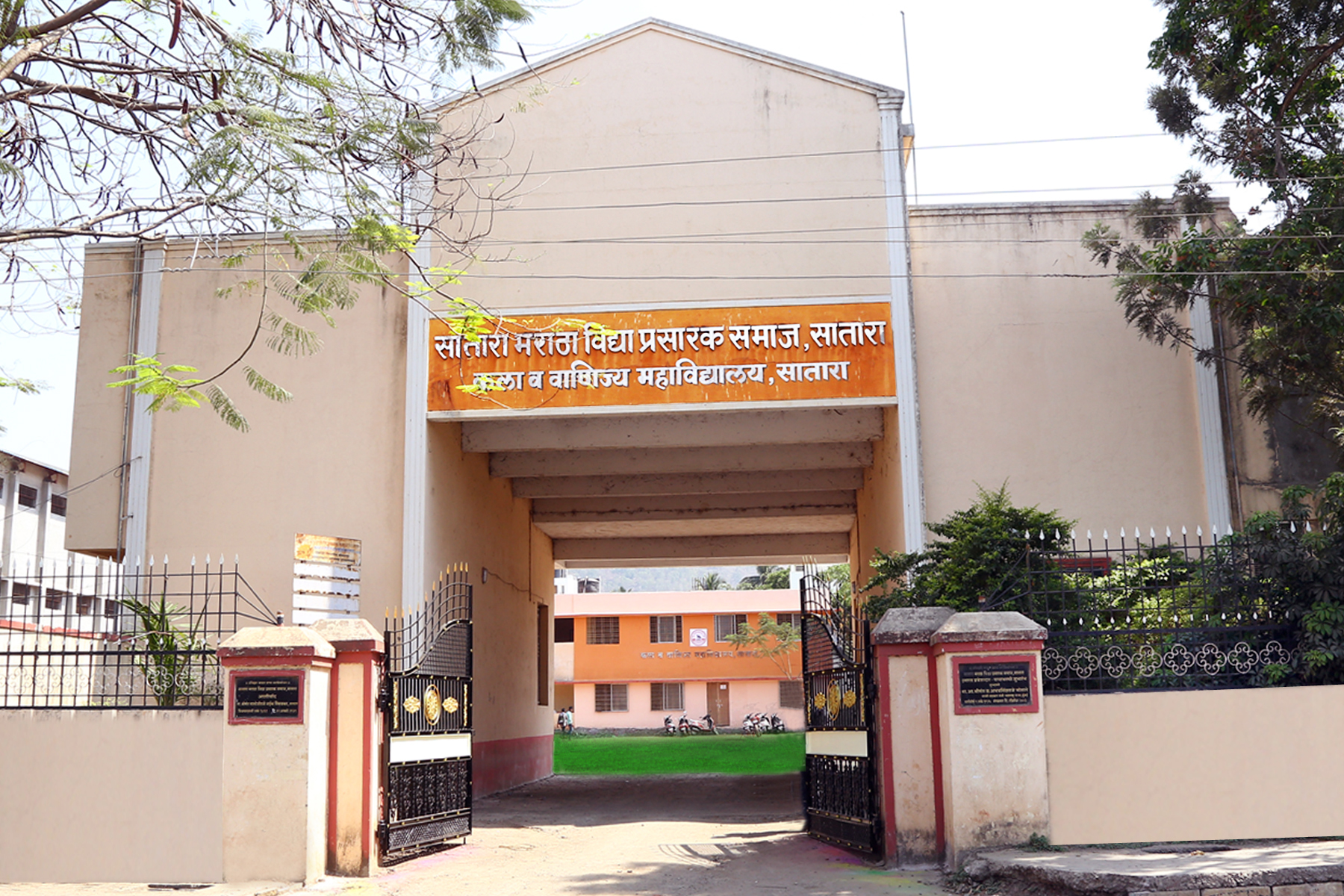 Satara City, situated at the foot of the historical fort 'Ajinkyatara' and the holy hill 'Yavateshwara' has it's own social,cultural and historical heritage.Right from the great Maratha Emperor Chh. Shivaji and many other renowed social reformers as well as a number of social workers played an important role in creating this heritage. Satara Maratha Vidyaprasarak Samaj' was established on 1st September 1907 by late Shrimant Rudrajiraje Mahadik(Tarale),Rao Bahadur Sambhajirao Duduskar and………..
Courses
FOLK DANCE & ACTING.
THEATER INTRODUCTION CERTIFICATE COURSE.
3D ANIMATION.
AREBIAN MEHINDI.
BEAUTY PARLOR.
BUSINESS ADMINISTRATION
CERTIFICATE COURSE IN PROFESSIONAL ATTITUDE DEVELOPMENT
CERTIFICATE COURSE IN SHARE MARKETING
CLOTH BAG MAKING
DRESS DESIGNING
DTP
LIBRARY MANAGEMENT
MACRON GOODS MAKING
MARSHAL ARTS
YOGA
 MEHINDI COURSE
MODI SCRIPT CERTIFICATE COURSE
NAU VARI SADI
TALLY
TEDI BEAR MAKING
DIZAYNAR PILO MAKING.
Publication